"Its TIME to SHINE "
Currently in Trends & as well as for the year2016 , which is around the corner. Be prepared & all ready for the Future Gorgeous , in style & High Fashion.
Enjoy YOUR trendy Tuesdays
1.
Who in this world doesn't love Bling ?
Good news BLING is Back. Oversized jewelry with minimal Designs have left & now its Time to shine. Welcome sparkly Feminine Accessories . My Favorite Big , Huge , Bold earring are everywhere . As I Described in my Posts all the time earrings can Transform the whole look of a woman.
2.
Merge of Warm + Comfort + solid Heel = Lovely Fashion Comfortable
Comfort meets Fashion, its Time for Comfort to Shine. Now designers are Telling that a sky high heel is not the only shoe that can make an outfit look cool. Loafers ? NA Lady Loafers 😉
Lovely spacious covered comfortable with added heights , who doesn't love that ?
3.
Higherrrrr GET Higher  , I wanna be 🙂
Get Higher , I mean both ways . Higher inside  out . out ? Higher waist
Makes Your legs look lean & long along with added bonus of Teeny Tiny appearance of the mid-section. Let Your Waist go higher , way higher the belly button for an appealing slimming & sassy look .
4. 
Yes its Short Short Skirt. So from now on don't be short on Short skirts.
Designers havebeen seen embracing Youthful flattering raied hemline & contributing to the Power of a mini skirt .
5. 
Runway Spottd this year – No Hands , No we have hands but still No Hands ?
Perfect for our Stylish High Fashion Winters which will keep us warm too without spending over a dozen of gloves :))
Many people like their sleeves to fall past their hands , but now sought of same was showcased on runway for Year2015.It might hinder You from doing few things freely which require your hands but who cares ? added benefit it makes Your arms appear longer by exaturating the line.
6. 
Show Shoulder Off
Showing of a shoulder, A single arm , A shoulder missing & many Asymmetrical shoulders were spotted on runway. now its time to get some way for the new a shoulder runway look.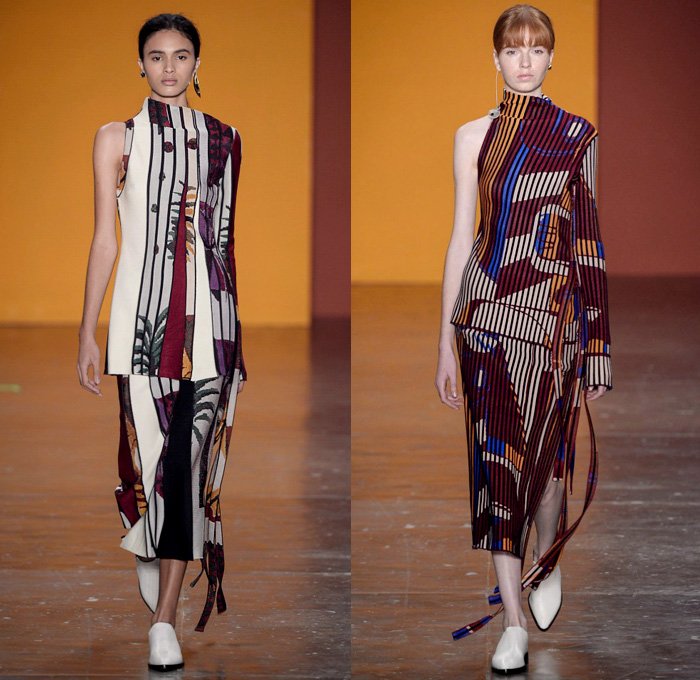 9.
SCARFs – one can not go wrong with this!
Skinny is in.Nah I am not talking about the skinny body rather this time its Skinny Scarf & for men its Skinny scarf tie. Looks as good as it sounds – Delicate & over flowing, ah just fabulously feminine.
Its a must have accessory this seasons , best of all it can be worn with everything till anything with casual sweater , A gown or maybe even a formal suit. Your choice , Your look , Your Style – YOU Rock.
8.
Plaid is Laid all over Runway
there havebeen many prints & Patterns spotted on runway for the comming seasons but Plaid was quite the most common one , specially the red plaid. Watch out ladies for the plaid because You might be laid onto this .
9.
Extreme HIGH Boots
Don't be cold to show some Fashion. Fashion in 2016 is getting hotter & Warmer at thee same time , so enjoy winters in warm high Fashion. Designers showcased super high boots in their collection . by super high I mean literally super high , sometimes mistaken to be pants :)). Wear it alone , Wear it underneath , wear it the way YOU like .
10.
Stalking Stockings
In other words Tights . I love Tights :). Get the legs some covering , the runway showcased a huge amount of tights in a very impressive matter, enough to sweep you in the stockings world . You have choice of colours , textures , or jeweled ones . which one would You choose ?
Ruffles , High collars , Lace – what not ? All the goodness is coming back our  way 🙂 There are so many more to include but I feel then the post will become endless :))
Love, Like , Share , Subscribe
ThankYOU for taking time to read
Lots of Love
– SSK ❤
"Spread A SMILE Spread HAPPINESS"